How Sweet are these????


It's Destash and Declutter Week at the SSODS auctions! Chrisi of sugar*and*spice*makeeverythingnice has these sweet deals, plus many others, up for auction right now!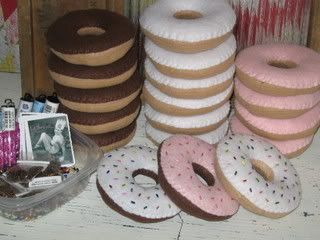 Everybody wants these donuts...they really do look good enough to eat! Chrisi is offering a lot of 18 of them...the hard part is all done, you just have to sew on the beads, which are included, along with the "Donut Queen" tags...don't we all wish we could be the donut queen and look like THAT? wooweee....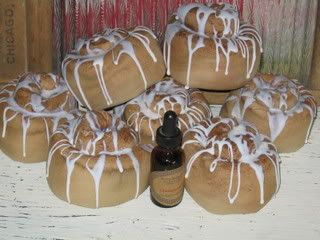 If you're hungry for something more spicey than sweet, check out these great cinnabuns from Chrisi! You get 7 in this auction, and some cinnamon oil for scenting them. Just be careful that you're family doesn't try and eat them...they are that real looking!
Be sure to check out all the ssods deals on ebay this week...110 of them this morning!

Have a Sweeeeet Valentines Day!